BV (DU) School of Physiotherapy, Sangli
Winter 2022 Examinations : Time-Tables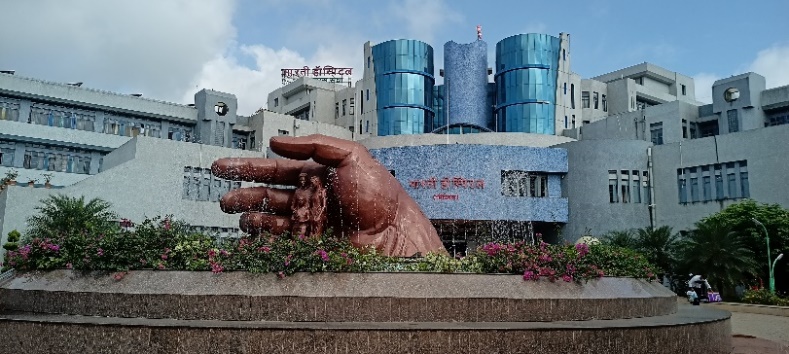 Bharati Vidyapeeth's School of Physiotherapy, Sangli, was established in the year 2021. The Institute has one of the best infrastructures with a state-of-the-art advanced Physiotherapy Centre.
The SOP is started with an intake capacity of 60 students with the objective of training budding physiotherapists with complete therotical knowledge along with clinical reasoning inorder to diagnose and treat musculoskeletal, neurological, cardio-pulmonary, geriatric, paediatric, sports and pregnancy related disorders.
It is attached to Bharati Hospital a multi-specialty, tertiary care hospital providing modern diagnostic as well as therapeutic facilities with the capacity of 1030 beds, 74 adult ICU beds, 10 PICU beds, 20 NICU beds and 14 Operation Theatres. This ultra-modern facility caters to General Surgery, Orthopaedics, and super specialties like neurosurgery, laparoscopic surgeries etc.
Since we have our own Medical College in the same campus, our students get exposure to the teaching of faculty members having expertise in Anatomy, Physiology, Biochemistry, Pathology, Microbiology & other subjects. The physiotherapy department has individual skill labs wherein practical demonstration of exercise procedures and handling of various electrical modalities is taught to the students.
The College is designed with advanced equipments and labs. The College has 4 Core Laboratories namely: Electrotherapy, Kinesiotherapy, Exercise Physiology- Fitness Lab and Yoga/ Skills Lab along with 4 specialized applied Physiotherapeutic areas of Neurological Physiotherapy, Community- based Physiotherapy, Cardio-Pulmonary Physiotherapy and Musculoskeletal Physiotherapy.
The College is situated in Bharati Vidyapeeth campus Sangli. A Green Campus initiative is undertaken keeping in mind the pollution, climate and ecosystem with rainwater harvesting and waste management which is carried out in water treatment plant, sewage treatment plant, incineration plant. The whole campus is solar panelled so as to make electricity usage to a minimal. We also boast of having a plastic free campus and our own Oxygen plant. There is CCTV surveillance available throughout the campus.
Separate hostel facilities are available for boys and girls.Central library is fully enriched with recent literature advancements and digital sources.