Hospital
Broad specialties
A. Department of Orthopaedics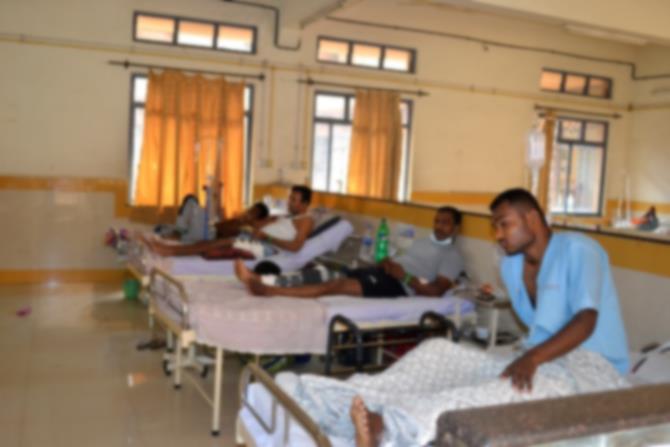 The department is equipped to handle complex polytrauma patients, primary as well as revision joint replacements, arthroscopy, correction of congenital deformities and offers PRP treatment& sport medicine.
Department is assisted by well-equipped physiotherapy department, orthotic and prosthetic department.
There is an additional anatomy museum built in which possess various joint and spine models, callipers and surgical implants.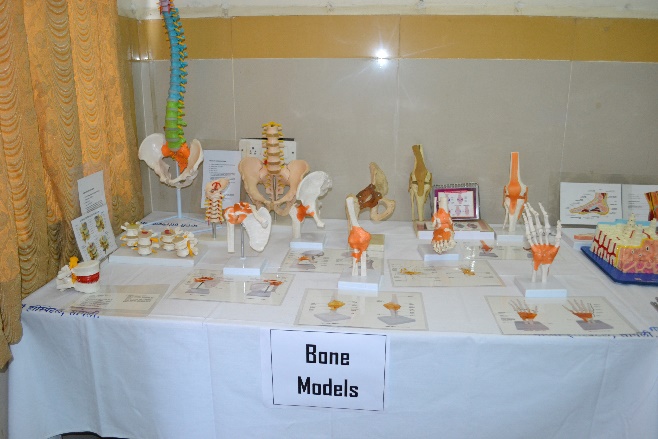 B. Department of DVL (Dermatology)
Offer services like
Skin biopsy, electro surgery, whole body UV light therapy, cosmetic treatment with chemical peels and microdermabrasion & laser
Various specialty clinics such as, hansen's, STD, autoimmune, vesiculo-bullous disorders, psoriasis, vitiligo, acne and pigmentation clinic are regularly conducted.
The department is equipped with modern diagnostic and treatment facilities, three high end skin lasers.
C. Department of ENT
Offer services like
Sinus endoscopy (FESS), flexible and rigid broncoscopy, middle ear surgery, head and neck surgery, audiology services including newborn hearing screening (OAE and BERA).
D. Department of Emergency Medicine
This newly established department has 30 beds including 6 ICU beds for acute care with round the clock availability of experienced staff.
There is an emergency OT complex (3OTs), labour room and facility for point of care tests like ABG/ electrolytes and x ray, USG, ECHO.
The hospital also provide services of cardiac care ambulance.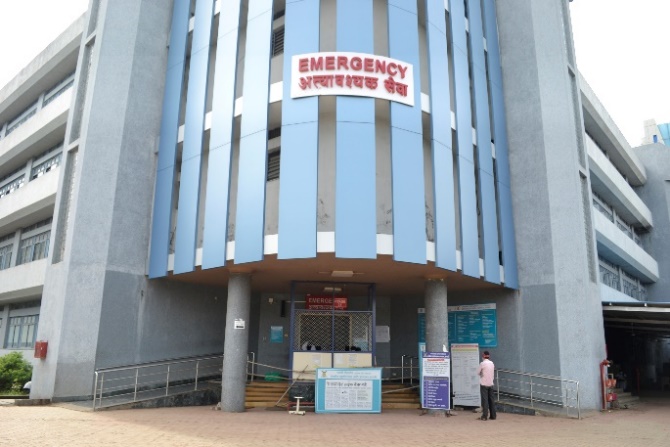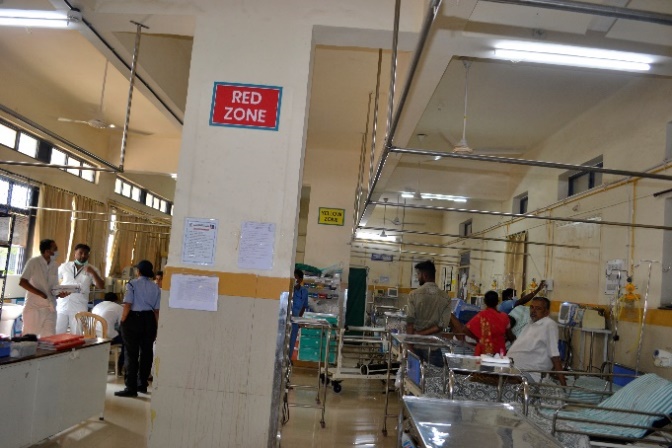 E. Department of General Medicine
Offer services like
Diabetes and obesity clinic, cardiology and HTN clinic, asthma clinic, nephrology clinic, neurology clinic, geriatric OPD, gastroenterology clinic, rheumatology clinic
Department of Medicine also involved in national programmes like NTEP, ART& has DOT & ART Centre.
F. Department General Surgery
The Hospital has 14 well equipped modular Operation Theatres and offer services like conventional, minimally invasive and laparoscopic surgeries, upper GI Endoscopy, colonoscopy and ERCP.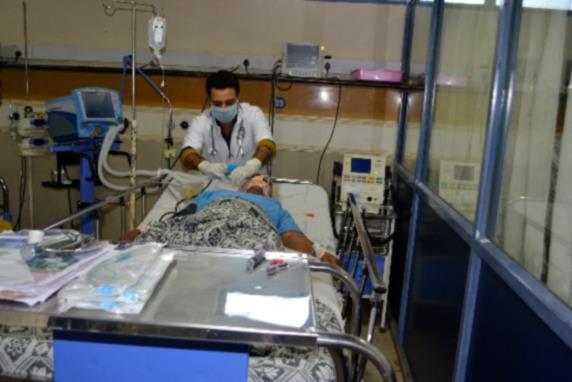 G. Department of Radiology
Radiology department is equipped with Computerized & Digital Radiography system, skeletogram, 64 slice C.T Scan, MRI (1.5 tesla), DSA and mammography.
Ultrasound / CT guided diagnostic vascular and nonvascular intervention procedures are routinely carried out.
H. Department of Obstetrics and Gynaecology
Offer services like high-risk obstetrics, family planning services, infertility clinic, preventive oncology and colposcopy, laparoscopy and hysteroscopy.
I. Department of Paediatrics
Offer services like
Paediatric & neonatal intensive care and various specialty clinics. PICU and NICU offer highly specialized care like mechanical ventilation (both conventional and HFOV), renal replacement therapy, peritoneal dialysis, TPN, ETCO2 monitoring, Bed side USG & Echocardiography, in-house ROP screening, OAE, and early interventional therapy. On an average 500 – 600 children get admitted in PICU and 400 – 500 babies in NICU annually. Department run specialty clinics like Thalassemia Day care center, haematology, nephrology, high risk infant clinic, cardiology, epilepsy clinic, child guidance clinic, asthma clinic, Immunization, paediatrics TB and HIV clinic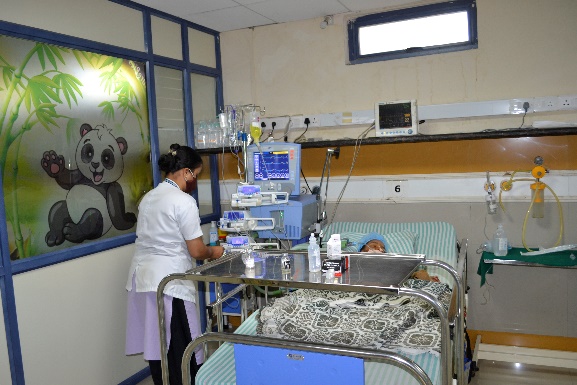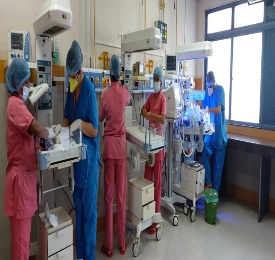 Super speciality services provided by the hospital
A. Cardiology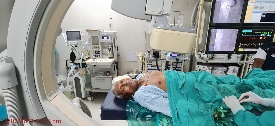 Department is equipped with Cath lab. Offer both interventional & non-invasive Cardiology services. Our services include primary angioplasty, device closures, balloon valvotomy.
On an average 500 interventional procedures are done per month Dialysis Unit
B. Nephrology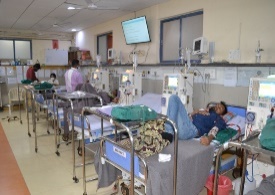 Offer services like round the clock dialysis, CAPD, plasmapheresis, renal biopsies& renal transplant. On an average we do 50 dialysis per day. So far, we have done 6 renal transplants. (Both live related & cadaveric).
C. Urology
Offer services like Endo-urology procedures, Open urology procedures, renal transplant.
D. Neurosurgery:
Procedures like decompressive craniotomy, VP shunts, Pituitary surgeries, CP angle tumour surgeries, Clipping and coiling of aneurysms, embolectomy, spine surgeries and paediatric neurosurgical procedures are routinely carried out. On an average 100 patients requiring conservative management and 30 patients needing operative procedures are managed monthly.
E. Neurology
Offer services like EMG, NCS, EEG, management of refractory epilepsy.
F. Interventional Radiology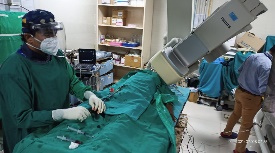 Procedures routinely done include embolization of hemangioma, AVM, pseudo aneurysm, varicose vein ablation, trans jugular porto systemic shunt placement, trans jugular liver biopsy, uterine artery embolization, fallopian tube recanalisation, percutaneous nephrostomy and antegrade stenting, IVC filter placement, peripheral vascular stenting, diagnostic DSA angiography and venography, Permacath placement, PICC line insertion
G. Interventional Neurology
Offer services like endovascular procedures of brain and spine, acute stroke thrombectomy, cerebral artery angiography and angioplasty, aneurysm coiling and embolization, botox treatment
H. Plastic Surgery
Offer services like trauma reconstruction – flaps & skin Grafting, vascular surgery, nerve surgery / reconstruction, facio-maxillary surgery, AV Fistula etc.
I. Cardio Vascular Thoracic Surgery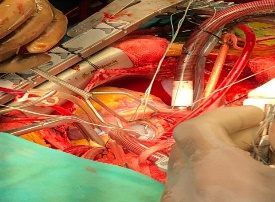 Offer services like coronary artery bypass grafting, valvular heart surgery (emergency & elective, on & off pump) thoracic / lung Surgeries, vascular surgeries, intracardiac Tumours, 24X7 back-up for cath lab procedures& Trauma Care.
J. Telemedicine Services
We also offer telemedicine facility to our sub centres.
Ours is a Dedicated Covid Hospital with 150 beds and 20,000 lit. of liquid oxygen facility.
Institute conducts customized crash course programme for covid warriors under Pradhan Mantri Kaushal Vikas Yojana 3.0
We are participating in various national health programmes like ART, NTEP, DBCS, Thalassemia care, Family Planning Services etc.